THINK! ... Philippians 4:8
THINK! ... Philippians 4:8
THINK! ... Philippians 4:8
Young Adults & Post-Secondary Students
THINK! ... Philippians 4:8
THINK is a community of young people who are intentional about allowing God to transform them as they dig into his word, and apply it to their lives.
Are you noticing people people around you with questions about origin, meaning, morality, and destiny? This summer, we are switching up from our usual inductive Bible Study to delve into Every Day Questions - a Ravi Zaccharias International Ministries Series - to discover how God can use us to bless the world around us, as we reach out to people who desperately need Him.
This group meets every Friday, typically here at EHBC. Snacks and conversation start at 6:30/6:45pm, and Bible study starts at 7pm. Other events also happen during the week, and on weekends. Note: from May-August, the Every Day Questions study will be happening every other week, alternating with socials. To get connected, request a ride, or get regular updates through the THINK Facebook group, drop by, or contact Maggie at [email protected]
Join us for food, conversation, and time together uncovering what God is calling us to. All are welcome!
Summer Events
In addition to meeting every
Friday night, h
ere are some dates keep in mind and to add to your calendar (...stay tuned for more!):
Sunday June 3: Peterborough-Wide Young Adults summer kick off (volleyball, swimming, lake-activities, potluck/BBQ dinner), 1:30-10pm in Lakefield
Friday June 8 at 7pm to Saturday June 9 at 10pm: 27 hour burn - prayer/worship at All Saints church in Peterborough, 235 Rubidge St
Saturday June 9, evening: Games night at Bruce and Marie's house!
August 24-26: Camping trip! Big Cedar Lake. Details coming soon!
Upcoming Events
---
THINK Friday Night Gathering
Edmison Baptist
Friday, August 17, 2018
6:45PM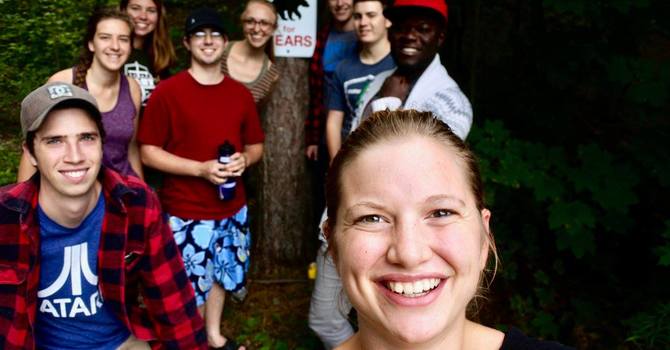 THINK Camping Trip
Big Cedar Lake
August 24 - 26, 2018
6:00PM