This event has already occurred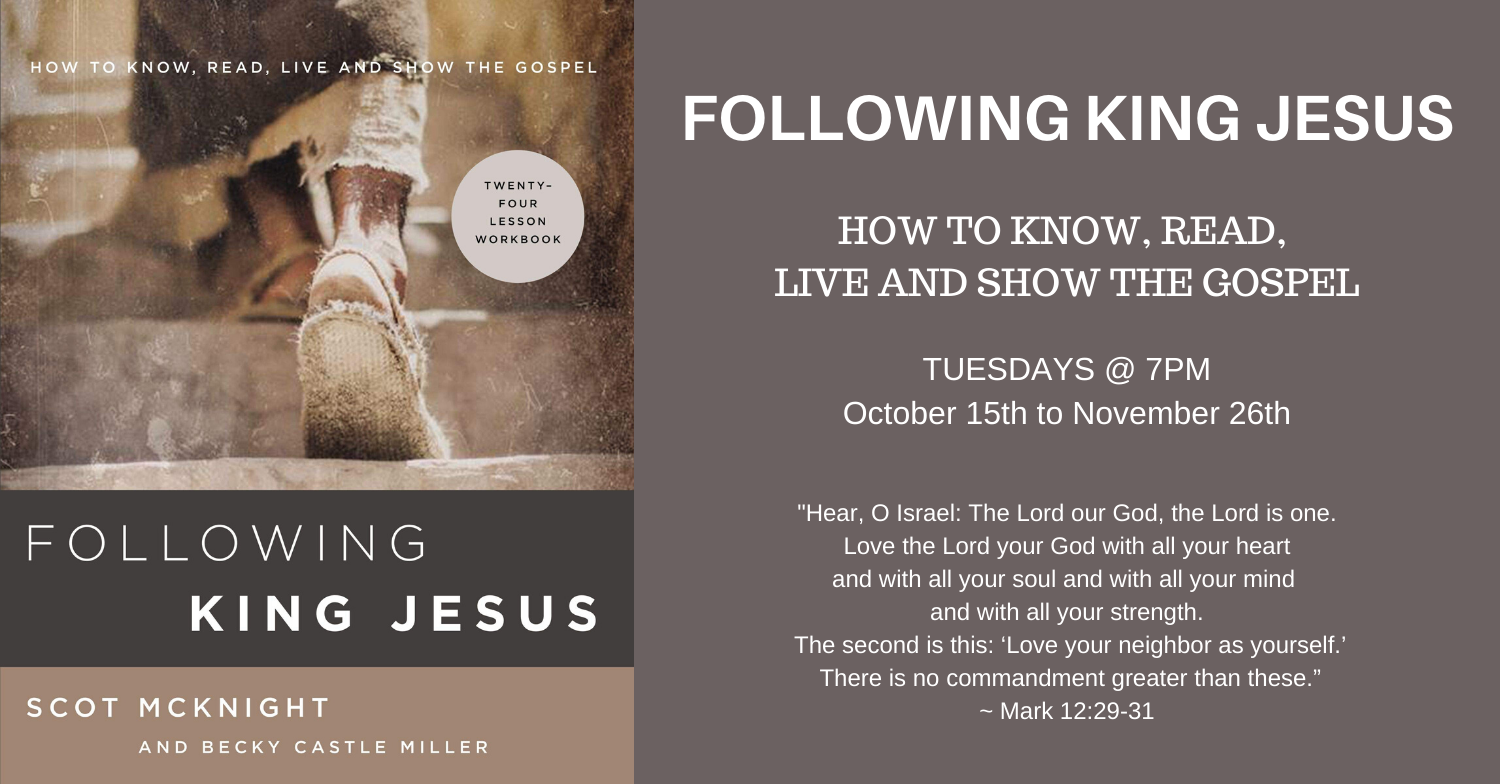 Save to your Calendar
Following King Jesus offers 24 lessons in a workbook format. Part One is 6 sessions long (Tuesdays @ 7 pm, Oct 15-Nov.19). Each lesson has a section for personal study and a section for a small group experience.
1. What is the Gospel?
2. The Apostolic Gospel of Paul
3. The Gospel of Jesus
4. The Gospel of Peter
5. What is Gospeling Today?
6. Creating a Gospel Culture
Our hope is that Following King Jesus will work well for you wherever you're at on your discipleship path. Sign up in the Church foyer to order your workbook or speak to Pastor Chris for more info. Cost $20