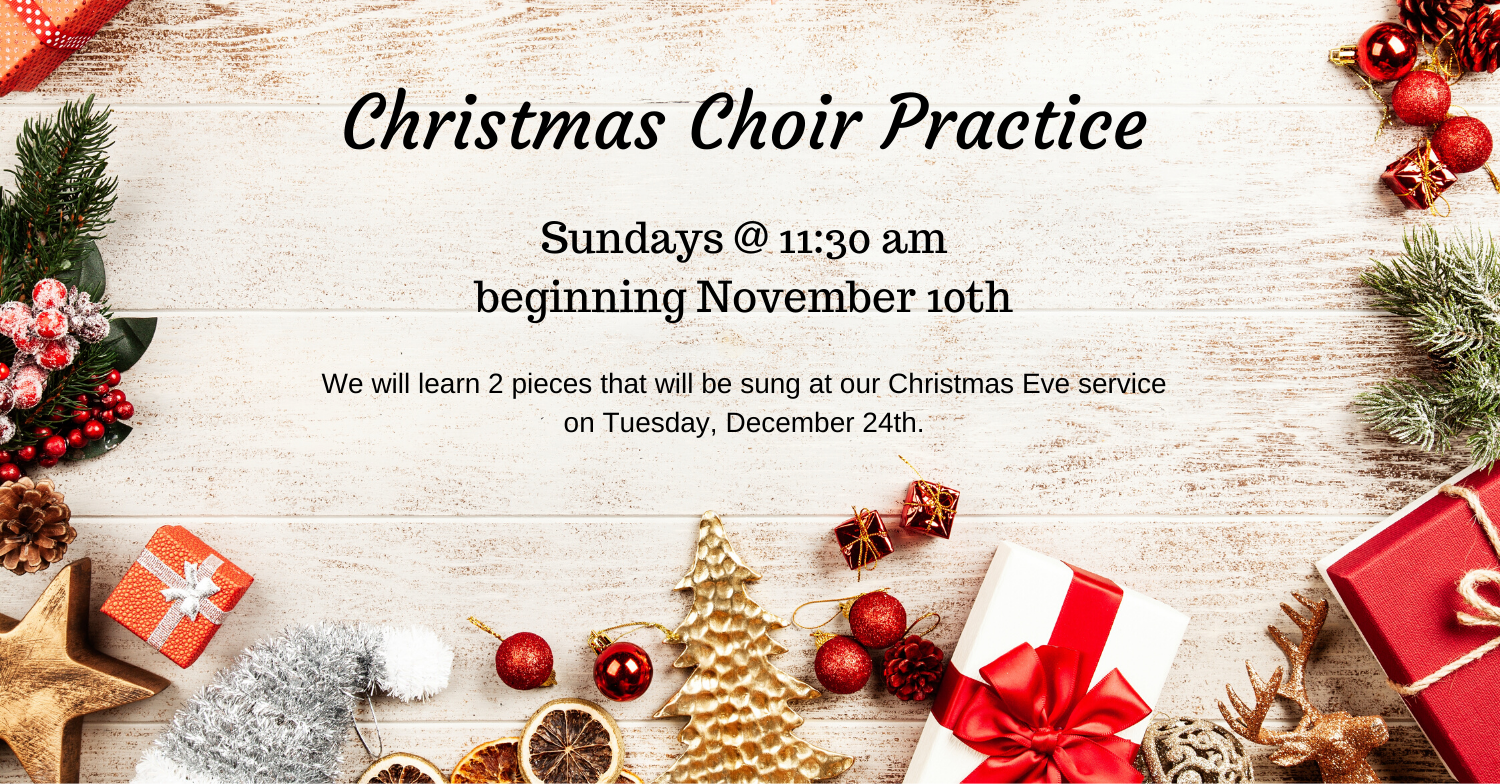 Save to your Calendar
All those interested in joining our Christmas Choir are asked to speak with our Worship Director, Sarah Plumley.
Practices will be held each Sunday at 11:30 am.
We will be learning 2 pieces this year that we will sing at our Christmas Eve service on Tuesday, December 24th.
Here are the links to the pieces we are learning:
Angels From the Realms/Emmanuel
A King Like This (starts at ~ 38 seconds)